---
Culhane Pilot Training Record Now Available!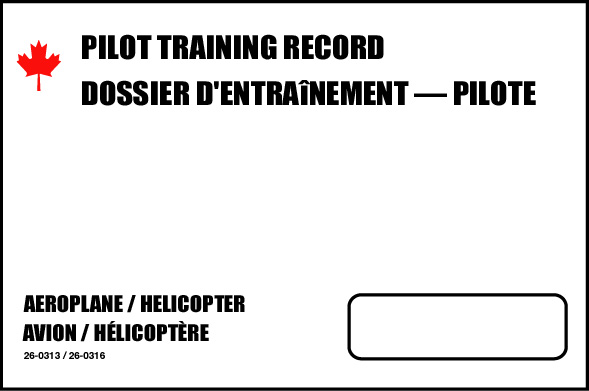 We are very pleased to announce our latest Culhane aviation training product is now available: a Pilot Training Record in bound, bilingual format that fully meets CARs requirements. In accordance with CARs, a PTR shall be used to record ground school, preparatory ground instruction, dual and solo flying for all Private and Commercial and Class 4 Instructor Ratings in Canada. This PTR format includes all items from Transport Canada forms 26-0313 (Aeroplane PTR) and form 26-0316 (Helicopter PTR).
This PTR is perfect bound with the first half being and Aeroplane PTR and the second half being a Helicopter PTR. 134 pages, measures 5.75" X 8.75". Best of all, the suggested retail for our PTR is only $4.95 CDN!
Site Map | About Michael Culhane | Culhane Titles | Online Exams | Online Ground School | FAQ | Exam Prep Seminars | Updates | Exam Writing Tips | Culhane Authorized Dealers | Employment Opportunities | Aviation Links | Download Catalogue | E-mail Us
---