---
Online Ground School
Flying School/Airline Operator Versions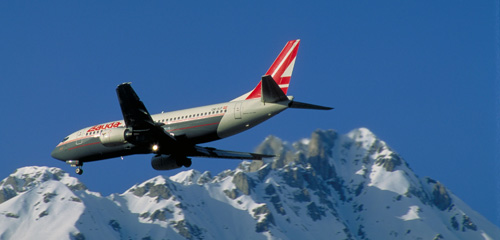 General Information
Our popular line of Online Ground School Courses authored by Michael J. Culhane, ATPL BSc BA JD offer a proven and highly effective system to self study online for the latest Transport Canada written exams. Each of our online courses (other than the PSTAR) includes over 1,000 questions in total that consist of progressive, question-and-answer frames, online quizzes/exams that have been meticulously organized to provide a complete and thorough review of all relevant subjects based on the latest TC standards. Full, detailed explanations are provided for complex questions and calculation chains. Users can complete the exams and quizzes in our licence based online ground school an unlimited number of times without any daily number-of-attempt limits, and answer keys for all quizzes and tests are provided. All questions and quizzes in our licence based online ground school courses have been integrated with our existing texts and include cross references for further study and review.
Upon receipt of payment for one of our flying school versions of our online ground school courses, we will send an immediate confirmation of payment. Then, within 24 hours, we will forward confidential user access name and password credentials via separate e-mail. The school agrees as a condition of using our service not to transmit or divulge user credentials to other parties not enrolled or engaged in training at your school or to permit non-school users to access our course using school credentials. Registered school users are given unlimited access to the appropriate online ground school course for the selected term (1 year, 2 years or 3 years).
NOTE 1: All of our online courses require access to the appropriate Culhane Ground School Course textbook (most current edition) to reference supplemental illustrations, charts and tables referred to in the applicable online course.
NOTE 2: We are not a certified flight training school and we have no authority to keep student training records, to monitor student progression or to issue letters of recommendation for purposes of sitting TC PPL/CPL writtens: the flying school in accordance with CARs is responsible for all record-keeping, student supervision and student administrative requirements i.e. pilot training record entries, recommendations etc.
Prices are in $CDN. GST/HST/PST is extra. There is a $25 adminstration fee to set up user ID and Password credentials. Shipping charges don't apply unless texts are also ordered.
PSTAR Online Ground School
Flying School Version






Cost: FREE
Private Pilot Online Ground School
Flying School Version






Cost
Commercial Pilot Online Ground School
Flying School Version






Cost
Commercial Pilot - Helicopter Online Ground School
Flying School Version






Cost
Airline Transport/IATRA/FAAAA
Online Ground School
Flying School Version






Cost
Flight Dispatcher Online Ground School
Flying School/Airline Operator Version






Cost
---