---
Ground School Kits
Helicopter Pilot Ground School Kit - Deluxe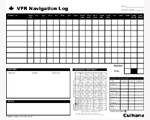 This ground school kit combination includes the following items:

Culhane Helicopter Pilot Ground School Course, 2022 Ed.
Culhane Helicopter Pilot Written Test Book, 2022 Ed.
Transport Canada Helicopter Flight Training Manual TP9982E
Culhane Professional Pilot Logbook
ASA CX-3 Electronic Flight Computer
ASA Douglas Protractor
ASA Ultimate Rotating Plotter
ASA KB1 Kneeboard
Helicopter Pilot Training Record
VFR Navigation Logs, Pad of 50
Cost: $797.00
Our Helicopter Deluxe Ground School Kit starts with everything in the basic kit, with the substition of a CX-3 Electronic Flight computer instead of the E6B, and the Culhane Standard pilot logbook is substituted with a top of the line Culhane Professional logbook. Purchasing this combination results in a retail savings of $88.55 (as compared to purchasing these items separately).
---