Ground School and Test Prep Publications Canada
Ground School Kits and Combinations
Online Ground School - Individual Users
Online Ground School - Schools / Air Operators

---
Ground School Kits
Private Pilot Ground School Kit No. 7: Super Elite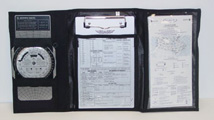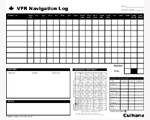 This ground school kit combination includes the following items:

Private Pilot and Recreational Pilot Ground School Course, 2022 Ed.
Private Pilot and Recreational Pilot Written Test Book, 2022 Ed.
Private Pilot Flight Training Guide, 2022 Ed.
Culhane Professional Pilot Logbook
ASA CP-P5 Square Protractor/Douglas Protractor
ASA CX-3 Electronic Flight Computer
ASA Ultimate Rotating Plotter
ASA KB3-L Full Length Tri-Fold Kneeboard
VFR Navigation Logs, Pad of 50
Pilot Training Record
Cost: $670.05
Our Super Elite Private Pilot Ground School kit is based on upgrading our Elite kit by adding an ASA CX-3 electronic flight computer and full length ASA VFR kneeboard. Purchasing this combination results in a retail savings of $74.45 (as compared to purchasing these items separately).
---